As the population ages, there is still the desire to feel sexy and enjoy the fulfilled sex life with a life partner. Men and women continue to desire and enjoy sexual relationships.  For many there is the learning to date again, after a divorce or loss of a spouse.  Understanding how your sexual health and aging can fit together can be stressful.  With these life changes there is the need to understand all that comes with this new sexual exploration with new partners involves.
STDs and an Older Population
Older women and men do not always consider the threat of sexually transmitted diseases.  The older generation, have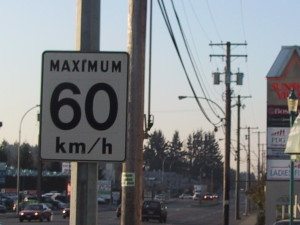 raised their children, many are grandparents and most women are passed child bearing age.  With the worry of the risk of pregnancy no longer a worry, sex feels freer and easier to enjoy.  Those that are dating and involved in new relationships are excited about there is not a risk of other children and can experiment as a sexual being with someone else.  Condoms are not seen as a necessity to have on hand with the pregnancy risk not a fear as part of the sexual experience any longer.
New STD cases being documented in the US shows that the fastest growth of sexually transmitted diseases is among those that are a member of the over 50 age group.  This age group is showing that 1 in 4 is now living with HIV/AIDS.  The population that is reaching the golden years of their life is doing so with a higher risk of infections and sexually transmitted diseases that can hamper a future of fun and the joy of living that is ahead of them.
Benefits of a Healthy Sex Life
Studies have shown that healthy couples that have a robust sex life have better relationships.  Older couples have this same health benefit.  Good health has many facets that include:  physical, emotional and mental boosting to overall healthy checkups.  A healthy sex life is a way to reduce stress levels, lower blood pressure and even improve the immune system.  Sex is a major health benefit when safe sex is practiced.
One big benefit that has been noted of those that have healthy appetite for life and sex is a healthy sex life increases the quality of life and encourages a longer life expectancy.  Living longer is more opportunities to experience all sex has to offer and this should not include acquiring a sexually transmitted disease.
Talking about STDs and Testing
Annual physicals are an excellent opportunity to discuss sexual health concerns and any possible exposure to sexually transmitted diseases.  This is especially needed if a new relationship has begun and unprotected sex has occurred.  No matter the age group, early detection is the key to treatment.  This is accomplished with testing either through the family physician or std testing centers.
Having an open and honest conversation with a new relationship about concerns and safe sex is just another way to be prepared for a safer sexual experience.  Getting the facts about safe sex and how sexually transmitted diseases can be spread are all steps to maintaining a long and healthy sexual lifestyle.  Your sexual health and aging fears should not prohibit your activities with potential partners.
Older men and women can lower their risk the same way younger age groups do with abstinence from any form of sexual activity.  When this is not an option, having sex with one partner and remaining faithful to each other is a way to not have STDs spread.  Use of condoms every time there is participation is sexual activities, especially if trying out multiple partners.  Be proactive in this gained sexual freedom with voiced concerns along with seeking medical attention for any health changes.  Many years of healthy sexual activity are ahead, keep them disease free.